St. Louis- National Office
Save the Date!
Please save the date for our 2023 events:
Basket of Hope will be a featured charity during the week of the Super Bowl in Phoenix, AZ with over 200 volunteers including families with seriously ill children, NFL Players, Cheerleaders, Nascar Drivers and the Super Bowl Host Committee, led by the NFL Legend and Basket of Hope National Spokesperson, Lorenzo Alexander. Visit Basketofhope.org/PHX/ for more info!

Basket of Hope Annual Golf Tournament, Friday, June 23rd - Far Oaks Golf Club (Contact Janelle to save your spot! or register here: https://GOLF25TH.givesmart.com

Basket of Hope Annual Dinner Auction, Saturday, November 4th - Sunset Country Club
2022 Summary
In 2022, Basket of Hope:
Celebrated our 27th year of giving hope to families with children coping with cancer and other serious illnesses through the personal delivery of a Basket of Hope filled with age appropriate games, toys craft items and educational materials. Parents were offered a Basket of Hope Tote filled with items to nourish them mentally, physically, emotionally and spiritually.

This was the first year since Covid that we were able to have over 500 in-person Basket of Hope deliveries at the hospitals with special guests Fredbird, Luther Burden III (Receiver from Mizzou Football), and Santa!

1500+ Basket of Hope gifts were distributed to families throughout the year in St. Louis and thousands more nationwide

100+ families received items from our warehouse "Free Store" filled with new home goods, small furniture items, bedding, clothing and more.

50+ meals were delivered to families and staff at the local hospitals throughout the year

140 golfers attended our Basket of Hope Annual Golf Tournament fundraiser held at Far Oaks Golf Club in June

135 guests attended our Basket of Hope Annual Dinner Auction fundraiser held at Sunset Country Club in November

500 blankets and hats were knitted/crocheted and donated by local groups, retirement homes, and individuals.

400+ toys were donated by children at Trinity St. John Lutheran School, Nashville, IL for our Christmas Shopping Event

80+ volunteers helped us assemble Basket of Hope gifts, organize our free store, and helped families shop & wrap Christmas gifts and help with our fundraisers

230+ donors made a contribution to help us continue in our mission of giving hope!

Basket of Hope was a featured charity during the Nascar Championship Cup Race in Phoenix, AZ where hundreds of gifts were assembled and then delivered to Phoenix Children's Hospital

Basket of Hope delivered 200 gifts at Children's Hospital Colorado

The St. Louis Cardinals provided 100 tickets for Basket of Hope families to attend the game
Basket of Hope recipient families also enjoyed shows at The Muny over the summer
We would like to give a special thank you to these folks, as well:
Gold Sponsors:
Greg and Rita Diekemper

Gardens of Grace

Denver Broncos Alumni Charities

The Mike Furrey Foundation

Len and Denise Hoffmann

Sharon Degnan

James & Michele Graser

Angela & Paul Brunette

Anders CPAs + Advisors

RJP Electric, LLC

Thrivent Financial - Denver

JBloom Designs

S&K Print Shop

Grip On Tools

Rick & Diane Holtz

Combined Federal Campaign (CFC # 95674)
Gold Volunteers:
Rick and Diane Holtz

Sue Rieken

Sue Januska

Sharon Fink

Gretchen Farrell

Intelica CRE

Liberty Mutual

Swank Motion Pictures

NFP Rx Solutions

Lindenwood Basketball Team

WorldWide Technology

Maritz

Maryville University

JBloom Designs




Please consider giving a monthly gift in 2023. Any amount would be a huge blessing and 98% of all funds received, go directly to our program costs. Please pray for us as we continue in our mission of giving hope, as well as for the families with seriously ill children receiving these gifts.
All glory be to Christ for what he is doing, through you! Thank you for joining us in encouraging these amazing families and God bless you as you continue to be a blessing to others.
Sincerely,
Janelle Madi, St. Louis Branch Coordinator, [email protected]
Angela Brunette, National Executive Director, [email protected]
Office: 314-268-1515
Basketofhope.org
Basket of Hope is a 501c3 Nonprofit Organization and BBB accredited charity.No goods or services were exchanged in consideration for your contribution. Tax ID #43-1789081
St. Louis Deliveries
The St. Louis branch continuously delivers to all newly diagnosed children with cancer at SSM Health Cardinal Glennon Children's Hospital, to all of the babies in the Neo-natal ICU, and to other children referred to them who are suffering from serious illnesses. The St. Louis branch also delivers regularly to Shriner's Hospital for Children, Mercy, Ranken Jordan Pediatric Bridge Hospital, and SSM Health St. Mary's Hospital. Currently they are delivering more than 1,200 baskets a year in the St. Louis area.
The St. Louis Cardinals, Fredbird and Mizzou Receiver Luther Burden III, deliver to children in SSM Cardinal Glennon Children's Medical Center, Ranken Jordan Pediatric Bridge Hospital, Shriner's Hospital for Children, St. Louis Children's Hospital, David Pratt Cancer Center at Mercy, and St. Mary's NICU.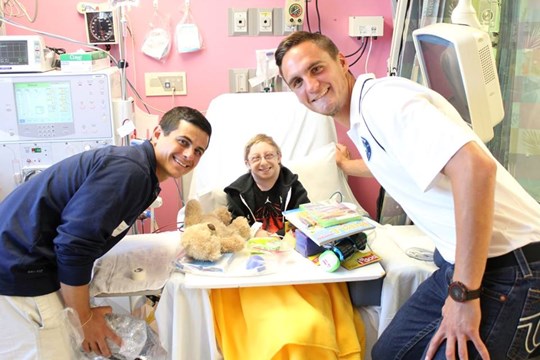 Volunteer
Interested in volunteering? We're always in need of people to help us pack baskets at our warehouse located at Concordia Publishing House, 3558 S. Jefferson Ave. If you would like to be added to our volunteer database, or if you have a group interested in having a volunteer work day, please contact Janelle Madi at [email protected] or 314-268-1515.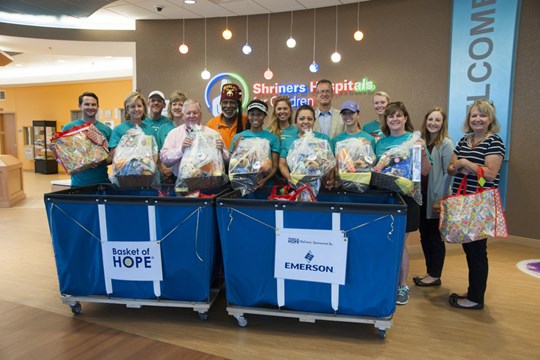 Board Members
President: Mike Furrey, Former NFL Wide Receiver
Paul Brunette, Director of Sales
Tracy Senf, CPA
Casey Madden, CPA
John Shively, Attorney
Danielle Gabor, Attorney
James Graser, Banker
Jacob Hong, Wealth Management Adviser
Laura Hong
Michele Graser, Volunteer
Sponsors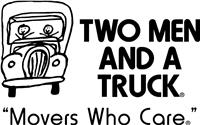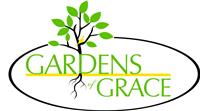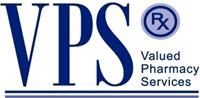 Letters of Support
"On behalf of the patients, I would like to thank you and all the special people that helped deliver our patients Baskets of Hope on July 31st. The patients had a blast looking at all of the fun stuff they were given and will spend many hours enjoying the contents of their special gift. Our special thanks to you Angela for making all the arrangements. We sincerely appreciated all the TLC and one on one attention that our patients received. As always your special visit certainly put smiles on the faces of our hospitalized children at Shriners Hospital for Children in St. Louis."
-Barb Sacco. Director Child Life at Shriners Hospital for Children
"We cannot thank you enough for the baskets and totes. We are grateful for your support of our mission, to provide the comfort of home and a community of support to patients and families who travel to St. Louis to receive medical care. We are only able to accomplish our mission because of the generosity and support from individuals like you. " - Haven House St. Louis
"The burden of medical bills & fatigue of numerous hospital visits can cause a lot of strain on patients and their families. The shopping spree at your office, financial contribution and gift baskets you provided helped the families ease some of the stress and financial burden, allowing them to ensure that their children had a wonderful Christmas during these trying times. I hope you know how much your efforts and generosity are truly appreciated and how much of an impact you have made with all of the families that you have helped." - Aleeza Granote, Pediatric Hematology/Oncology Social Worker at SSM Cardinal Glennon Children's Medical Center