Basket of Hope's 22nd Annual Golf Tournament - St. Louis
St. Louis
August 28, 2020
12:00 PM

to

6:00 PM
Location:
Far Oaks Golf Club, 419 Old Collinsville Rd., Caseyville, IL 62232
Thank you!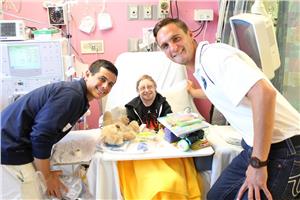 Basket of Hope's 22nd Annual Golf Tournament was held Friday, August 28th at Far Oaks Golf Club! One hundred and 14 golfers joined us in giving hope to seriously ill kids & their families! Special thanks our Co-Chairs: Greg Diekemper & Paul Grosse!
If you would like to help us in our mission, please consider donating any amount, or sponsoring a Basket of Hope for $100!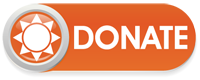 Thank you for your support!
Questions? Contact Janelle Madi [email protected] Office:314-268-1515
Thank you for your support in helping give hope to families with seriously ill children, through the personal delivery of a Basket of Hope & parent Basket of Hope Tote! Baskets are filled with age appropriate games, toys, craft items and educational materials. Parents are offered a Hope Tote filled with items to nourish them physically, mentally, emotionally and spiritually.
Congratulations to the Tournament Winners!
A-Flight
1st Place - 55 - Team Enterprise Bank & Trust
James Graser
Jeff McKenna
Rich Faeth
Mark Lawson

2nd Place - 56 - Team Specialty Mailing
Steve Stancic
Matt Jaudes
Adrian Peters
Jeromy Fritz

3rd Place - 56 - Team Accurate Disbursing
Dave Rhoads
Scott Larson
Paul Van Stone
Danny Scott

B-Flight

1st Place - 62 - Team Madden
Casey Madden
Sysco Deuanephenh
Aaron Keller
Guest

2nd Place - 62 - Team Ronnoco Coffee
Rhonda Maloney
Dan Maloney
Dave Nikolaus
Teresa Nicolaus

3rd Place - 64 - Team Commerce Bank
Kevin Casteel
Michael Foster
Jeff Reed
Steve Bredbenner

Closest to the Pin - Hole 16
Mark Zoia - Team Carrollton Bank
Lesley Sanchez - Team Anders CPAs + Advisors
Longest Drive - Hole 9
Kevin Bresnahan - Team RJP Electric
Teresa Nicolaus - Team Ronnoco Coffee
Thank you sponsors!:
Title Sponsor:
Gardens of Grace
Eagle Sponsor:
Ronnoco Coffee Company
Birdie Sponsors:
Anders CPAs + Advisors
Carrollton Bank
Cooling Concepts
RJP Electric
Lunch Sponsor:
Wilson Family Dental